There are many reasons to add CSS social media icons to your website. One of these, especially for company or brand websites, is to make sure that potential customers will easily find your business on social media. It is the easiest way to connect with customers as social media is one of the most preferred options of communication nowadays. Another reason to add social media icons to your website is so that users may be able to share content on their own social media pages. Users finding your blog's social media pages can increase your following leading to more organic traffic.
The collection of CSS social media icons on the internet is phenomenal. A lot of these resources directly provide the code for free, while others are available at very affordable prices. Here are some examples:
Standard Social Media Icon Style
Of course, in any web design element, there are standard styles that are easily recognizable by all kinds of users because they are so common. If you don't want to overthink the social media icon styling too much and just want to use what is "basic" or "standard", there are multiple options for this online. The best news is that most of these are free.

Icons with Hovering Effects
Adding simple hovering effects may be the easiest way to add a little bit of "wow factor" to your design elements.
Unique Minimalist Design
If you like a seamless design that will not take too much attention away from your content, then using unique minimalist designs is a great option. Monochrome, black and white, or frameless icons are the designs you might want to look out for.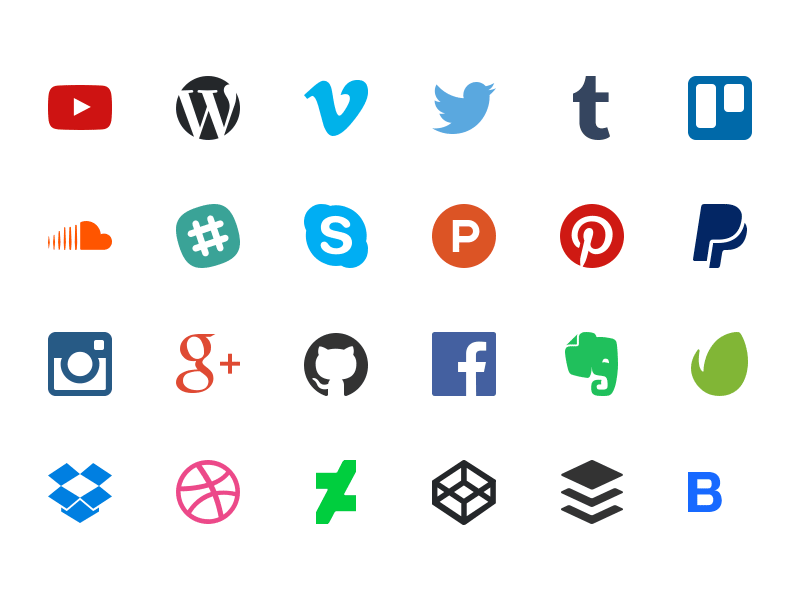 3D Social Media Icon Design
If you are looking for more unique designs, trying out 3-dimensional and animated social media icon styles are great options. Usually, these animated social media icons are triggered either by clicking or by hovering. So, not only do you have a 3D effect, but you also have a hovering effect on your social media icon design.